Maersk strikes gas in North Sea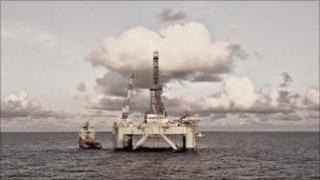 The petroleum arm of the Danish shipping company, Maersk, has struck gas in the North Sea, 145km east of Aberdeen.
The company said the find was made after drilling an extension to its Clulzean well, and could be the most promising of its kind in recent years.
Maersk and its partners have agreed to a further appraisal to assess the full extent of the field.
The results are expected in the summer of 2011.
Maersk's oil and gas division moved in to the North Sea with its acquisition of Kerr McGee's assets in 2005.
Since then it has expanded and now has an interest in 14 producing fields, seven of which it operates.