Positive performance for Scottish video security firm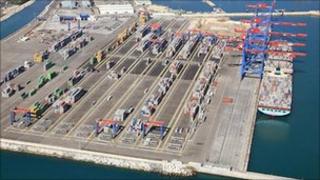 An Edinburgh-based video security firm has reported half year pre-tax profits of £1.4m, an increase of 15% on the same period last year.
Total revenues for IndigoVision in the first six months to 31 January 2011 grew by 25% to £15m.
The company said as a result of its positive performance the board had decided to pay an interim dividend for the first time.
The firm develops and makes internet-based video security systems.
They are used in airports, ports, casinos and border crossings worldwide.
The company said despite continuing economic and political tremors, there was plenty to be positive about in the majority of its markets.
It said it was still confident about the immediate and long-term future, while also being realistic about the economic and country risks which might cause the odd blip on an otherwise positive trend.
The firm has staff in 22 countries, with most of its 130 employees based at its headquarters in the Scottish capital.