Savings boost Standard's profits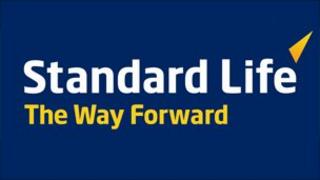 Edinburgh insurer Standard Life has reported a rise in profits partly down to an increase in long-term savings.
The company made pre-tax profits last year of £425m - a rise of 6.5%.
The performance of its global investment business increased "significantly" to £100m - a 40% increase.
However the company's chief executive, David Nish, insisted: "We are a UK company and a lot of opportunities are very much driven by the home market.
"There will be opportunities particularly in some of the regulatory changes coming through and also some of the legislative changes particularly around pensions."
Today's figures showed the number of UK customers in Standard Life's DIY-style self-invested personal pension (SIPP) products up 28% in 2010, while it secured 182 corporate pension schemes - up 8% on 2009.
The former mutual which listed on the stock exchange in 2006 announced last year it was cutting costs.
Nearly 500 job losses were announced in Edinburgh and today the company said most of those had gone although it was creating 100 new jobs.
Shares in Standard Life, which rose by 20% in the past year to hit a more than two-year high, fell by more than 5% on Thursday.