HSBC plans new Scottish branches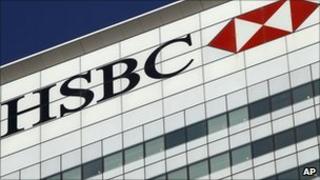 HSBC has said it plans to double the number of branches it has in Scotland with a £9m investment.
The bank, which currently has only six branches in Scotland, said it would also create 100 new jobs.
A new branch will be built in Stirling this summer, followed by a "state-of-the-art" commercial centre in Dundee and major development in Aberdeen.
A spokesman for HSBC said locations in Falkirk, Dumfries and Hamilton were also being "explored".
The new branches will offer retail and business banking services.
The bank said it has been "steadily and consistently growing" its business in Scotland and recently reported 20% growth across some divisions.
John Rendall, CEO of HSBC in Scotland, said the investment underlined HSBC's confidence in Scotland.
"By increasing our visibility, we believe we have a real opportunity to continue to attract people to HSBC and bring a new banking dimension to areas where we previously haven't had a presence," he said.
"HSBC's heritage is deeply rooted in Scotland and we're very much looking forward to continuing to build the business throughout 2011 and beyond."