Survey finds Scottish trading conditions getting tough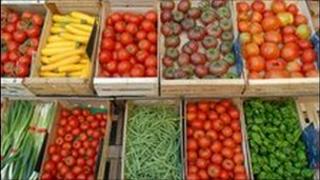 Retail spending on items other than food dropped last month, and food sales rose at a slower rate than prices.
The Scottish Retail Consortium reported February figures reflected poor consumer confidence, particularly on more expensive items such as home improvements.
Like-for-like sales were 1.3% lower than for the same period the previous year when they had fallen 1.1%.
Total sales were 1.6% up on a year ago when they had risen by 1.9%.
Non-food sales growth turned negative for the first time since October.
Clothing and footwear remained down on a year ago.
Homeware and furniture sales fell back sharply after January's clearance and pre-VAT rise boost.
Fitted kitchens and bathrooms were particularly hard hit. Floor coverings slowed with forward orders giving cause for concern.
Consumer confidence remained weaker in Scotland than in the UK as a whole although it had fallen at about the same pace in both.
Director Fiona Moriarty said: "Trading conditions are getting steadily tougher.
"This is the weakest Scottish sales growth since last October."
She added that people were reluctant to spend on things that were not necessary.