Rapid rise in number of £1m homes sold in Scotland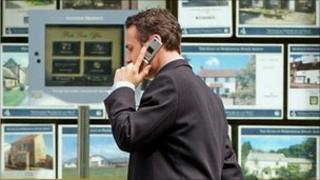 The number of homes selling for at least £1m in Scotland grew at its fastest pace for three years in 2010, according to new research.
Figures from Bank of Scotland revealed that 148 properties worth more than £1m were sold last year, 45% higher than the 2009 number of 102.
There are now in total about 3,200 homes in Scotland that have been sold for at least £1m.
The research found almost half of the most expensive sales were in Edinburgh.
The capital accounted for 47% (70) of top-end sales last year, with Aberdeen recording the second highest number at 10 properties.
Suren Thiru, the bank's housing economist, said: "The number of properties sold for over £1m has risen substantially over the past year, reflecting the strength of the very top end of the housing market.
"Edinburgh still accounts for the lion's share of all £1m sales, with the capital accounting for almost half of all such sales.
"Activity in the upper end of the market in Scotland continues to benefit from strong demand from wealthy buyers from outside Scotland and limited supply."
Financial crisis
Mr Thiru added that the increase in top-end properties came despite the wider housing market remaining subdued.
Across the UK, million-pound property sales rose by 54% - the largest annual increase since 2007.
However, homes selling for at least £1m remained 40% below the levels they reached before the 2007 financial crisis, following a 59% fall in sales between 2007 and 2009.
The 45% increase in sales of seven-figure homes in Scotland was more than six times the overall increase in other housing transactions.
Despite this out-performance, houses selling for at least £1m represented a small proportion of the total market, at just 0.2% of all sales in Scotland in 2010.