Rolls Royce site sold for £52.7m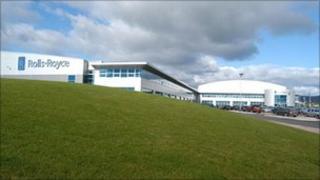 A manufacturing site which is leased by Roll Royce near Glasgow has changed hands for £52.7m.
The London-based Islamic bank Gatehouse has bought the facility from a private equity group.
Roll Royce has a 17-year lease on the site at Inchinnan near Glasgow where it makes parts for aeroplane engines.
Adam Cavanagh, head of acquisitions at Gatehouse Bank said the deal was a sound investment with good future potential.
He commented: "Glasgow is a major business location and the largest industrial centre in Scotland.
"The fact that the industrial market has also shown resilience in 2010 makes this a solid investment opportunity with significant capital growth potential and secure current income returns."
The value of Gatehouse Bank's real estate portfolio has reached in excess of £200m in less than 18 months.