The Scottish Building Society continues to thrive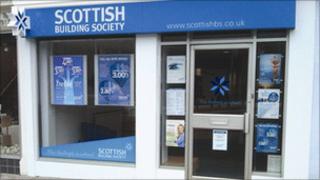 The Scottish Building Society has reported another successful year, making profits of more than £800,000.
The society, which considers itself the world's oldest mutual, said competition for savers had been tough and the housing market subdued.
The group said it increased assets by 2% while cutting management expenses.
Chief executive of the society, Gerry Kay, said concentrating on saving and mortgage products had served the business well.
He added: "This has allowed us to weather the turmoil that has engulfed the financial world and end the year in a very strong financial position."
The Scottish Building Society started life as the Edinburgh Property Investment Company in 1848.
It now has six branches and operates out of a further 80 agency offices throughout Scotland.