Dairy firm Graham's spreads butter investment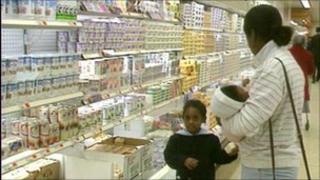 A Stirlingshire dairy has become the first in Scotland to produce spreadable butter.
Graham's has invested £1.2m in its dairy at Bridge of Allan to develop the new product.
The work was supported by £175,000 of grant assistance from the Scottish government.
The company said that expansion of the plant would create 15 new jobs and it hoped to achieve turnover of £100,000 per week.
Last year, Graham's announced record results which included a 28% rise in pre-tax profits.
Fergus Wood, the provost of Stirling, who carried out the official opening of the new plant, said: "This family business has made a major impact on the local area."
The decision to order the new butter plant machinery followed a visit to a dairy in Cherbourg by Graham's chairman, Dr Robert Graham.
Dr Graham said: "Around 60% of all butter sold is spreadable so we want to get a share of that."