BNY Mellon creates 60 finance jobs in Edinburgh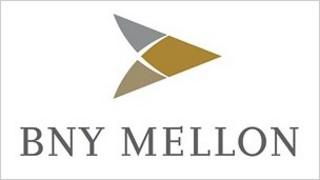 A global financial services firm has announced it is to create 60 new jobs in Edinburgh.
BNY Mellon, which provides companies and individuals with investment management expertise and investment servicing solutions, is expanding its Scottish operations.
The new jobs will be based at the company's Blenheim Place offices in the capital.
The move will increase the firm's Scottish workforce to about 650.
Operating in 36 countries and serving more than 100 markets, BNY Mellon has had a presence in Scotland for more than 20 years and operates from three locations in Edinburgh.
The company has over £15.5 trillion in assets under custody and administration and £733bn in assets under management.
Attractive destination
Scottish Enterprise, Scottish Development International and Skills Development Scotland have worked closely with the company to support its Scottish growth plans.
BNY Mellon's Europe chairman Tim Keaney said: "Edinburgh is one of our business' key centres, and the investment we have made to build upon our existing presence here, both through our ongoing recruitment programme and the refurbishment of our Blenheim Place offices, underlines our continued commitment to the city and to Scotland."
Earlier this month the financial services company State Street said it was employing another 90 people at its Edinburgh operations.
Finance Secretary John Swinney said: "BNY Mellon's decision to invest further in Edinburgh reflects the quality and skills of the local workforce and Scotland's position as a world leader in financial services.
"Scotland remains a competitive and attractive destination for international finance, we continue to attract the biggest names in the industry, as today's news and the announcement earlier this month confirm."