Power firm Aggreko ups investment by £30m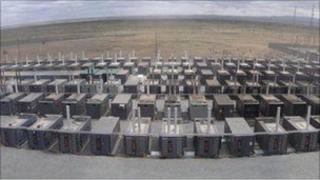 Temporary power firm Aggreko has announced it is to invest an extra £30m after seeing growth accelerate.
This is on top of an increase announced in April of £70m and brings total capital spending for the year to £420m.
Although the company said the extra investment would lead to no new jobs, it said 160 posts had been created over the past year at its Dumbarton base.
Aggreko said an increase in business meant it was on track for a "strong" performance in the first half of 2011.
It said excluding fuel costs, it expected revenue would be 9% higher than in 2010 in the first six months of its trading year.
Aggreko recently said it had won a contract worth £60m to supply temporary power in Japan after the earthquake and tsunami there.
And following its success at major sporting events, the company won a £37m contract for the London Olympics.