Power firm Aggreko wins £23m Tanzania contract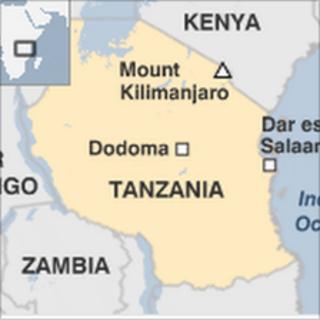 Aggreko has won a $37m (£23m) contract to supply emergency power to drought-stricken Tanzania.
The Glasgow-based temporary power firm said it had signed a deal with the Tanzania Electric Supply Company to provide 100MW of power for 12 months.
Aggreko will supply two 50MW diesel-powered plants at Ubungo and Tegeta, as well as manage fuel supply.
Tanzania's power output had been badly affected by prolonged drought as most of its electricity is hydro-powered.
Aggreko said the exact value of the contract would depend on the monthly price of diesel and the amount of power generated. The firm will charge "a small fee" for managing the fuel supply.
Power rationing has become a regular occurrence in the East African country as it faces a reduced supply of electricity, combined with the rapid growth of the Tanzanian economy and consequent increase in demand for power.
The Scottish firm said the addition of 100MW of power would help stabilise the country's power supply and support continued economic growth while the Tanzania Electric Supply Company worked to implement long-term solutions to improve power generation and distribution.
Aggreko chief executive, Rupert Soames, said: "Having successfully delivered 40MW of emergency power between 2006 and 2008, we are delighted that - following a competitive tender process - we have once again been selected to be of service to Tanzania."
This latest contract will take Aggreko's order intake in the first six months of 2011 to at least 630MW.