A pain in the neck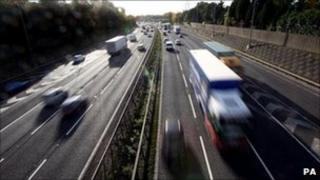 You might hope, naively, that your car insurer acts in your interests. Realistically, you might expect it to act in its own interests.
Incredibly, it may be doing neither. Several motor insurers are providing information about accidents to personal injury lawyers and claims-management firms, which serve to increase the company's pay-outs and to push up premiums.
Those ambulance-chasing lawyers urge drivers of cars that have been in accidents to make claims against the insurance company - and why not take a liberty or two in the claims that you make?
This is so daft, it's worth repeating: when you make a claim for a car accident, some insurance companies sell your details to a law firm, so that it can encourage you to claim for far more. And the industry has known for years that a lot of the resulting claims are fraudulent.
Whiplash plays a significant part in those claims. It can be painful and debilitating, no doubt. But there is no scan or X-ray to confirm it.
A whiplash industry is down to the patient's description of symptoms. And it crops up in nearly three-quarters of personal injury claims.
Dud information
I'm one of many many motorists to have been encouraged to make a claim, recently receiving a text saying: "Our records indicate you may be entitled to £3750 for the accident you had. To apply, pls reply CLAIM. To opt out, text STOP".
Last week, a follow-up: "You have still not claimed the compensation you are due for the accident you had. To apply..." It came from a mobile number that was "not recognised" when I called back.
Happily, someone reprehensible is wasting money on dud information, as I haven't been in a road accident for a long time. Not knowing that I live in Scotland, they probably don't know they would find it tougher to sell on details of my case to lawyers than it would be in England, due to tighter restrictions on the paying of referral fees.
So there's not much point in pretending I've got a sore neck, however tempted I might feel to defraud my insurer.
If I did, I wouldn't be the first. According to the Association of British Insurers (ABI), nearly 1,200 whiplash claims are made every day, six times more than the number of people who claim for workplace-related injury.
The costs to the NHS of treating whiplash have been estimated at £8m a year, yet the annual pay-out by insurers for that condition has reached £2bn. The rate at which whiplash claims are made is far ahead of the rest of Europe. And car design has been getting significantly safer of late.
Legal weak point
So do British people have unusually weak necks? Or is it that the insurance industry is lacking in spine?
The insurance industry is now telling us that it wants an end to payments for referral of such cases to lawyers or their agents, despite the fact that the industry is itself benefiting from payments for referral.
So, the message from the industry to government is: "Ban us from this scam, because we can't stop ourselves from indulging in it - or at least, we can't watch others make money from these referrals, when we can trouser the cash ourselves".
I paraphrase, but that's the essence of the message being put out today by the insurance industry. It's responding to Jack Straw, the former Labour cabinet minister, who has taken up an issue already highlighted as a weak point in the law.
He claims some police forces are improving their cash flow by selling on details of road traffic accidents - a claim also being made by the ABI, though they're not saying which police forces. You probably won't be surprised to learn that garages and breakdown recovery firms are earning from referrals as well.
And when I asked the ABI which companies were selling information for referral fees, and which were not, it wasn't saying.
Bogus claims
Insurance companies, including some of the big banks, have been reporting a sharp increase in pay-outs, hitting their bottom line.
That's right - it's not just that they pass on the cost of pay-outs to customers, with motor insurance prices up hugely (the industry says 11%, an independent watchdog says it's closer to 35% in the year to March). These companies are also hurting as a result of this process that they are, themselves, encouraging.
Deloitte's recently reported that motor insurers collectively plunged £2bn into the red last year, mainly on the back of big personal injury pay-outs.
When asked why, they explained that an economic downturn leads to an increase in claims. So what I'm wondering is why insurance companies aren't much tougher on winnowing out the bogus claims. If they were, millions of us who don't seek to defraud them might have rather cheaper car insurance.
Recently installed as director-general of the Association of British Insurers, after his departure from Aegon's UK headquarters in Edinburgh, Otto Thoresen has called for the industry to address what he says is its biggest weakness: its reputation.
Referral payments look like quite a good place to start.
No win, no fee
What, then, can be done about this? A review of the law in England and Wales has concluded that referral fees should be banned. The direction of travel for reform is towards more constraints on "no win, no fee" cases, bringing English law closer to the Scots variety.
The review has recommended either that lawyers should be stopped from paying the fees, or that others should be stopped from selling the information.
Sheriff-Principal James Taylor has been asked to report back on whether more needs to be done in Scotland in response to the undesirable consequences of that part of the law.
It's not clear which is going to happen. If it involves regulation of lawyers, that would entail separate action under Scots law. If it's about regulating insurance and consumer affairs, the change for the whole UK can be made at Westminster.