Scot firms fall behind in preparing for London Olympics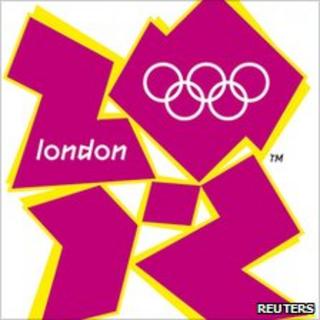 More than half of Scottish firms are behind with preparation plans for the London Olympics, it has been warned.
The figure is significantly higher than the rest of the UK - with 53% of Scots firms saying they are behind, compared with 38% in the rest of the country.
Deloitte, the business consultancy company, surveyed the firms.
It has published the findings with a warning that the Olympics could have wide-ranging implications for many types of business.
The accountancy partnership said there were opportunities to win business as well as threats from the Olympics disrupting business. It found 96% of Scottish firms surveyed intended to assess the possible impact of the Olympics.
Among the firms questioned throughout the UK, 43% were concerned about availability of staff around the time of the games next year. There were also concerns about supply chains being disrupted.
Staff policy on booking holiday will have to be worked out if many people want to visit London or watch the games, and bosses will have to be clear about how much workers can watch events on television.
One of the sectors being challenged to plan this year for the business opportunities is the Scottish tourism industry, which could benefit from visitors to London taking some time to travel to other parts of the UK.
Mike Cantlay, chairman of tourism agency VisitScotland, said the Olympic Games had the potential to double the length of the peak visitor season next year, but warned too few businesses had started planning for that.
There has also been criticism of the low number of Olympic contracts coming to Scottish firms, undermining the claim that the games would benefit the whole of the UK.
David Bell, lead partner for London 2012 at Deloitte in Scotland, said Scots firms needed to plan for London 2012 or risk losing out to other UK firms.
He said: "There seems to be a misconception among businesses in Scotland that because the 2012 Games are being held in London, the risks and opportunities for businesses up here are negligible. This is far from the case.
"Not only should businesses north of the border be looking at London 2012 as a dry run for the 2014 Commonwealth Games in Glasgow, there are many logistical considerations that need to be taken into account to ensure businesses are not negatively affected by London 2012."
Mr Bell said many firms in Scotland rely on supplies being transported from elsewhere in the UK or Europe and businesses needed to consider the impact of the Games.
"The same consideration is also relevant for sales distribution - how are customer orders going to be affected by a disruption to transportation over summer 2012?" he added.