ProStrakan appoints new chief executive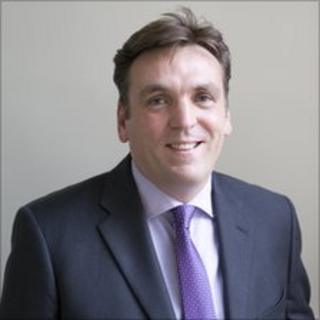 The son of a co-founder of pharmaceutical firm ProStrakan has been appointed chief executive of the Borders-based business.
Tom Stratford, 40, who has worked with the company since 1997, will take up his post in September.
His father, Harry Stratford, was a co-founder of the business in 1995 and retired as chairman in 2007.
The appointment follows ProStrakan's takeover this year by Japanese firm Kyowa Hakko Kirin in a £292m deal.
Peter Allen, who has been acting chief executive of the firm since September 2010, will revert to his role as non-executive chairman.
Speaking of his appointment, Dr Stratford said: "I am very proud to have been given this opportunity to take ProStrakan to the next stage in its development.
"It is undoubtedly a very exciting time for everyone involved in the business across Europe and in the US.
"My ambition for the business is to build on ProStrakan's proven successes in licensing, late stage development, registration and commercialisation of products and to continue to grow the business profitably."
Kyowa Hakko Kirin is expected to use the Scottish firm as a springboard to get into the European and American markets.
Last month, the Galashiels-based company launched its cancer pain drug Abstral in Canada.
Abstral rapidly melts under the tongue and is used to stop breakthrough pain in cancer patients who are already taking pain-relief drugs.