Healthcare IT firm Craneware wins contracts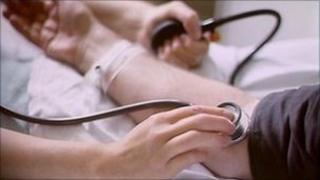 Edinburgh-based healthcare IT firm Craneware has signed two "substantial" contracts with hospitals in the US.
The agreements to provide billing and auditing software are for two hospital groups, based in Florida.
One contract is for five years for 20 Shriners Hospitals for Children and the other for another group of 10 hospitals is for three years.
The company said "the majority of the revenue from these multi-year contracts will be recognised in future years".
However, in a statement at the end of its financial year it said it expected both its sales and profits for the last year to be up by 30% or more.
Keith Neilson, chief executive of Craneware, said: "We are delighted to have closed the year in such a positive manner, securing strong competitive wins with two large multi-hospital groups."
He added: "The drivers for our business continue to grow and we look to the future with confidence."