HEROtsc to take on 100 more call centre staff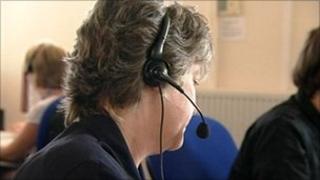 One of Scotland's largest call centre firms is to take on an extra 100 staff in Kilmarnock.
HEROtsc said the move was in response to the continued growth of contracts handled by its Rowallan Park centre.
The new jobs will take overall staff numbers close to the site's maximum level of 500.
A fast-track recruitment day will be held on Friday in association with East Ayrshire Council's skills development service.
Last year, HEROtsc announced it would create up to 200 new jobs in Scotland, after being awarded £850,000 in the form of Regional Selective Assistance grants made through Scottish Enterprise.
Derek Anderson, from HEROtsc, said: "Since we opened in Rowallan Park, the high level of skills and professionalism demonstrated by our staff has enabled us to grow our business and, at the same time, bring new jobs to the site."
HEROtsc was formed after Telecom Service Centres (TSC), which was set up in Rothesay in the 1990s, became part of the Indian-owned Hero group three years ago.
Its UK-based management team now look after a network of eight UK sites and one in India.
Most of its British sites are based in Scotland - including Aviemore, Dunoon, Falkirk, Greenock, Kilmarnock and Rothesay.