Keith Anderson named as new chief for ScottishPower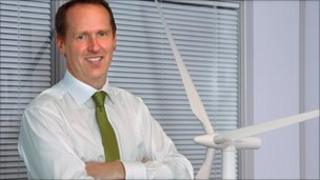 ScottishPower has named Keith Anderson as its new chief.
Mr Anderson has worked for the company since 1999 and has recently headed up the group's renewables division.
The Scottish company is part of the Spanish group, Iberdrola, and as chief corporate officer, Mr Anderson will head up the group's UK operations.
ScottishPower chairman Ignacio Galan said he was delighted at the appointment and said he was part of a strong management team.
He added: "He will drive and champion Iberdrola in the UK, which has as one of its main objectives, the delivery of the company's £15bn investment strategy in the context of the evolving UK market - as set out in last week's Electricity Market Review White Paper."
Mr Anderson will retain his role as CEO of ScottishPower Renewables as well as taking on the new job.
He replaces Nick Horler who left last October.
Commenting on his new appointment, Mr Anderson said "This is a tremendous opportunity to represent Iberdrola's UK businesses at a crucial time for the UK energy industry."