Afghans set for credit union conference in Glasgow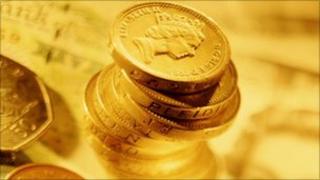 Representatives from Afghanistan are to take part in an international conference in Glasgow on the future of alternative banking.
They will be among 1,500 delegates from more than 50 countries expected to attend the World Credit Union Conference at the SECC from Sunday.
Afghanistan only began building its first financial co-operatives in 2004.
As part of their visit, the delegates will visit one of the UK's largest credit unions, Glasgow Credit Union.
Paul Mcfarlane, head of operations at Glasgow Credit Union, said: "Credit unions provide Afghan men and women much needed access to affordable financial products and services.
"We're happy to share our learning experiences in order to further the development of the mutual model around the world."
Invited speakers at the world conference include former Prime Minister Gordon Brown MP and Peter Tufano, professor of finance at the University of Oxford's Said Business School.
More than 184 million people worldwide are credit union members, with 49,000 credit unions in 97 countries.
'Huge enterprises'
Glasgow Credit Union said it had seen its membership increase by almost 50% to more than 27,000 since the start of the banking crisis in 2008.
However, still only 1.5% of the UK population are members of credit unions.
Mr Mcfarlane said: "The lack of trust in high street banks has helped British credit unions to emulate their international counterparts, but we've only just started.
"In other parts of the world credit unions are huge enterprises - in the USA more than 70 million people belong to a credit union.
"Glasgow is by far leading the way, with one in five people members of a credit union compared to the UK average of one in 20."
The World Credit Union Conference will run from 24-27 July.