Scottish business financial distress falls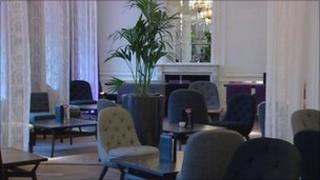 The number of businesses in Scotland facing financial problems has fallen, according to business rescue specialists Begbies Traynor.
The total whose problems were classed as significant or critical in April, May and June was 6,039.
The figure for the first three months of 2011 had been 12,218. Seasonal factors were said to account for much of the fall.
Year-on-year, business distress levels showed a more modest decline of 4%.
Across the UK, the number of businesses given a "red flag" alert because of significant or critical difficulties rose year-on-year by 1.4%.
The sector hardest hit, according to Begbies Traynor, was business-to-business support, followed by construction.
The peak in the first quarter of the year was largely because of failures in retail and hospitality businesses.
Court action
Ken Pattullo, Begbies Traynor group managing partner in Scotland, said: "We welcome any statistics that show Scotland's businesses faring better than other parts of the UK in what is a very flat economy.
"That said, we have seen only a very small reduction of significant problems in percentage terms."
Companies are classed as having significant financial problems if they are facing a court action, or their company accounts indicate financial weakness or have not been brought up to date.
Problems are considered to be critical where court judgements against a company exceed £5,000 or where court action may result in the company being wound up.
In Scotland, 336 companies were found to be in this category of critical business distress during the past three months.