RBS warned by regulators over US operations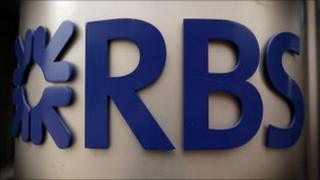 Royal Bank of Scotland has been ordered by US regulators to improve its controls of operations in the USA.
RBS was served with a "cease and desist" notice, alleging it failed to implement adequate controls and supervision of its operations.
The operations include those of ABN Amro, the Dutch bank it bought in 2007.
The US Federal Reserve notice is a rarely used warning that could lead to severe consequences for its large American subsidiaries.
The regulators have given RBS 60 days to comply and to provide a wide-ranging set of assurances about improved governance and oversight of risk, of potential money laundering and of foreign asset controls.
Chief executive Stephen Hester issued a statement, conceding that there were problems needing to be addressed.
He said: "We set and expect higher standards than those that resulted in this order.
"RBS is well advanced in addressing the deficiencies noted by the US banking authorities and in continuing to upgrade our governance and compliance systems throughout the group."
Joint order
The BBC understands the problems within RBS's US operations began to surface in 2009, soon after its near-collapse in 2008 forced a £45bn UK government bail-out.
The bank has been working since then to meet regulatory requirements, but it has so far failed to do so.
The order is being applied to the controls on US operations applied by RBS at its Edinburgh headquarters, in Amsterdam as well as in its subsidiaries in New York and Connecticut, which include Citizens Bank.
The joint order is being co-ordinated by the US Federal Reserve, but is also in the name of regulators in the states of New York, Connecticut and Illinois.
'Cease and desist'
It requires the RBS Group to improve its oversight of its US operations, and of its subsidiaries, to improve risk-management practices and compliance with the US Bank Secrecy Act and anti-money laundering requirements at its American branches.
A "cease and desist" notice has been used by the US Federal Reserve ten times this year, eight of them to deal with problems in domestic lenders' mortgage servicing.
Last year, there were only three such notices served, including one for Barclays Bank, to ensure it complied with US requirements on international sanctions.