Glenmorangie Company appoints new president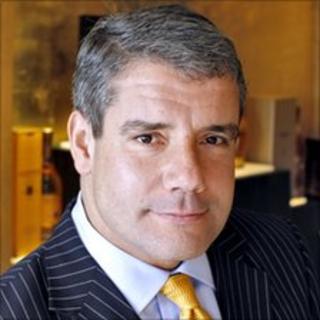 The Glenmorangie Company has promoted chief operating officer Paul Skipworth to the post of president and managing director.
Mr Skipworth succeeds Paul Neep, who is retiring after 14 years at the helm of the Edinburgh-based malt whisky firm.
Mr Neep is moving to become non-executive chairman.
Mr Skipworth will spearhead the next phase of the company's growth strategy after its exit from the blended Scotch market in 2009.
The distiller, which is owned by French luxury goods giant Louis Vuitton Moet Hennessy, produces Glenmorangie Single Highland malt whisky and Ardbeg Single Islay malt.
Last year, Glenmorangie opened a new bottling facility at the Alba Campus in Livingston.
The plant was built to allow for an increase in production to meet future demand for premium single malt whisky in growing markets such as Asia, Europe and the USA.
Mr Skipworth said: "Going forward, we are planning further investment in advertising and promotions to build our brands in key markets.
"We will continue to benefit from the strong global distribution network of Moet Hennessy."