Axis-Shield stands firm on offer from Alere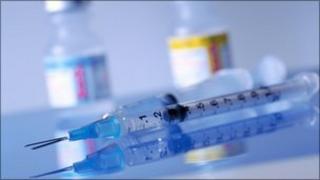 Dundee diagnostics firm Axis-Shield has refused to budge on a takeover offer from an American company.
Massachusetts-based Alere has bid £230m for the Scottish firm.
Unveiling half-year results, the company said it still considered the bid "fundamentally undervalues the company and its future prospects".
However, chief executive Ian Gilham said any new bids from Alere or anyone else would be given "proper consideration".
He added: "If we think the level is more appropriate then we'll take the right action."
Axis-Shield's board unanimously rejected the offer when it was privately tabled earlier this summer.
The company has developed testing systems for a wide variety of conditions and diseases such as diabetes, arthritis and septicaemia.
One of its blood tests, the lipid panel test, is due to launch in Europe this month.
Its pre-tax profits for the first half of this year were £3.9m.
Alere said its offer provided "certainty" for shareholders and said the firm's management "had failed to deliver on expectations in the past."
Axis-Shield rejected the criticism.
The company's share price has risen 42% since Alere's offer in July.