Fife firm Optos eyes Daytona scanner launch in USA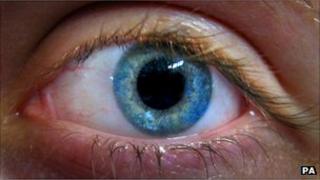 Fife-based eye specialist Optos is poised to launch a hi-tech retinal scanner on the American market after winning clearance by regulators.
The company said it had been cleared by the US Food and Drug Administration to market its Project Daytona device.
Optos is now preparing for full product launch in the US in the first quarter of 2012.
The ultra-wide field retinal scanner is much smaller than the company's alternative devices.
The Dunfermline-based firm said Daytona would be key to expanding wide-field digital retinal imaging into smaller practices in the developed world and moving into new markets.
Optos chief executive Roy Davis said: "FDA approval for Daytona is an important step towards commercial launch.
"We plan to unveil details of the product at the American Academy of Optometry in October and to commence product shipments early next year."
He added: "We believe that Daytona will allow us to globalise our core imaging technology, enabling us to penetrate new geographic markets and expand our presence in existing markets."
Last month, Optos reported an acceleration in sales.
In the three-month period to the end of June, revenues grew by 84% to £27m, and over nine months by 43% to £102m.