Packaging firms Macfarlane and BPI warn of outlook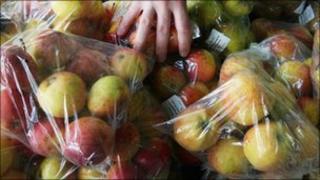 Two west of Scotland packaging firm have announced a rise in profits but have warned of uncertain future economic conditions.
Greenock-based BPI increased profits in the first half of the year by more than 15% to £15.1m.
However the company said that sales volumes in the last few months were "disappointing".
Meanwhile Glasgow's Macfarlane group has reported a 27% rise in half year profits to £0.9m.
Archie Hunter, chairman of the group, said the increase had been achieved "in the face of ongoing economic constraints and continued raw material cost price increases".
He added: "The business has focused on recovering supplier price increases from existing customers, seeking out new business opportunities and improving efficiencies and the group has made progress on all these fronts."
Input costs
Macfarlane said although future economic conditions were uncertain, full-year profits would be in line with expectations.
BPI has also had to contend with the rising cost of raw materials although it said that some prices had eased in recent months.
However the group's chairman Cameron McLatchie said despite this suppliers were "now indicating that they are seeking increases for September, despite the apparent reduction in their input costs" and this meant it was "difficult to see clearly where pricing is going".
On the fall in volumes in recent months he said: "We have some customers who are just quieter than they would like and some who are well down on the previous year's demand."
Nevertheless he said he expected to deliver "satisfactory" full-year results.