Business links with academic research teams rise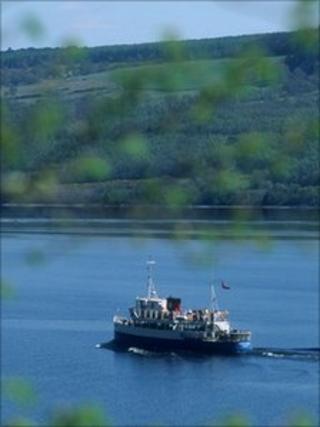 Collaborations between business and academia have risen sharply in the past year, according to new research.
Interface, which acts as a broker between firms and universities and research institutes, reported a 47% growth in figures in 2010-11.
The Scottish Funding Council-backed organisation brokered 144 contracts between research teams and Scottish businesses in the last academic year.
It estimated that the deals were worth £2m.
Interface said the contracts would lead to "significant economic benefits", including the development of new products, processes and services, expansion into new markets, the safeguarding of existing posts and the creation of new jobs.
Interface director Siobhan Jordan said small and medium-sized businesses were playing a vital role in boosting Scotland's growth.
She continued: "Universities have a wealth of knowledge and expertise across many different sectors which businesses can tap into to increase their competitiveness and exploit new market opportunities.
'Maximising potential'
"For many small companies the idea of identifying a research partner to work with could be quite daunting but with our support, more small businesses than ever before are maximising their potential, using expertise available on their doorstep."
Recent examples of collaboration include Jacobite Cruises, which draws more than 100,000 customers aboard its three-strong fleet of boats on Loch Ness.
The company, which was keen to harness clean sources of energy from the sun, wind and water to power ancillary services aboard its vessels, were put in contact with six institutions with appropriate expertise.
Interface brokered a partnership through the University of the Highlands and Islands, which delivered the preliminary stages of a project to implement more environmentally friendly sources of power.
The organisation has been awarded funding until 2013 from the Scottish Funding Council.
Interface also receives financial support from the Scottish government to support the participation of research institutes.