Nationwide fears 'domino effect' after ATM restriction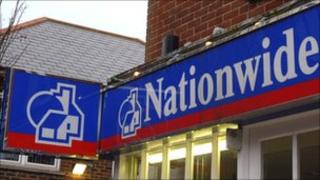 There are warnings that the Royal Bank of Scotland's decision to stop some customers using cash machines owned by rivals could have a "domino effect".
RBS said last month that it would limit access to some competitors' ATMs for nearly a tenth of its account holders.
Lloyds has also gone down the same route.
Now Nationwide has warned that the other banks may have to impose similar restrictions on basic account holders.
The concerns are raised in a letter from Nationwide director Mark Rennison to John Wilson, an SNP MSP and deputy convener of the Scottish Parliament's economy committee.
Mr Rennsion said: "This could lead to a situation where all other banks and building societies are forced to take similar measures."
RBS, which also owns Nat West banks, blamed its decision on its inability to recover the cost of its customers using other banks' cash machines and claimed it was "unsustainable" to offer free access to other bank ATMs for basic accounts.
A recent YouGov survey found that 77% of those polled in Scotland opposed the move.
In his letter Mr Rennison added: "The interchange fee is paid by a bank or building society when a card issued by them is used in a different provider's ATM.
"If a Nationwide customer uses an RBS ATM to withdraw cash or check their balance we will pay RBS a fee of between 20p and 30p for this service, to help cover costs such as installation, maintenance and servicing of that ATM, and vice versa if an RBS customer uses a Nationwide ATM we will receive the fee.
"The combined impact of the decision by RBS/NatWest and Lloyds Group, will make it less viable for other banks and building societies to continue to offer a full ATM service for their customers."
Mr Wilson said he feared the move could make access to free cash machine withdrawals difficult for a large number of people in Scotland and he urged the UK government to take action.
He has written to financial institutions about the matter.
"The blow will be particularly felt by those on low incomes and people in rural communities," he said.
"This will affect the most vulnerable in our society and indeed undermines the banks own customers.
"At a time when banks like RBS should be trying to rebuild public confidence and their relationships with customers this action is alienating those who rely on their services."