RBS sells off £10m Glasgow hotel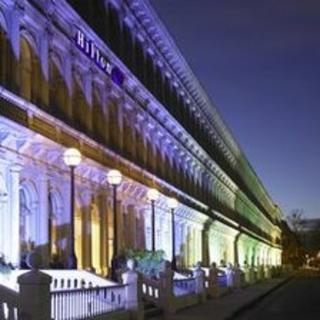 The Royal Bank of Scotland has sold the Hilton Glasgow Grosvenor Hotel in a deal worth nearly £10m.
The hotel, which is leased to the Hilton Group, has been sold to a private investor.
RBS said the move was part of its strategic plan and the sale showed it was making progress.
The banking group bought 11 Hiltons in 2001, but after the financial crisis and the near collapse of the bank it announced plans to sell the hotels.
It has only one Hilton-branded hotel, which is also in Glasgow, still to sell.
RBS said it had reduced its assets in its non-core division by £145bn.
Earlier this year it sold The Priory Group, which included schools and hospitals as well as rehabilitation centres, for almost £1bn.