Barrhead Travel forecasts 30% rise in sales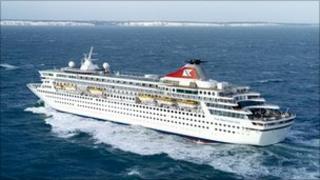 One of Scotland's largest travel firms has forecast a 30% rise in sales revenues for this year after reporting a surge in bookings since summer 2010.
Barrhead Travel expects sales to reach £130m in 2011 following "a high number" of early bookings for next summer.
The travel group said it recorded a 19% rise in bookings over the year to summer 2011.
It cited an expansion of the cruise, Canadian and long haul markets as reasons for the increase.
Barrhead chief executive Sharon Munro said the travel market had been evolving over the past few years.
She continued: "Customers are looking for flexibility of dates and more choice, and are placing more value on the product selection, security and financial assurance available from independent travel agents, rather than package holiday operators.
"We have diversified our business model to offer customers the best of both worlds."
Ms Munro said although about 40% of Barrhead Travel's bookings now came from its websites, many people found the internet daunting.
She added: "While there is still demand for the traditional package holiday, the market is more segmented than it was a few years ago.
"We recognise it is no longer enough to offer straightforward 'bucket and spade' holidays, and have differentiated our product range to suit the broad spectrum of consumer needs.
"This new flexible business model has proved extremely successful for us so far and we will build on this with further investment to continue driving growth across the whole business."
Barrhead Travel has continued to expand its operations throughout the economic downturn.
It has opened six new stores and a number of franchise outlets across Scotland and Northern Ireland and increased staff numbers to 550 in the last 12 months.