Patents firm Murgitroyd ponders acquisitions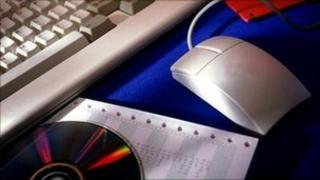 Patent and trademark specialist Murgitroyd may embark on the acquisition trail after reporting a healthy rise in turnover and profits for the past financial year.
The Glasgow-based firm saw turnover increase by 13% to £33.2m for the year to the end of May, with pre-tax profits rising 8.7% to £4m.
Murgitroyd said the market environment remained volatile.
But it added it would make acquisitions if there were "suitable opportunities".
The company deals with registering and protecting intellectual property through patents and trademarks.
Last year was Murgitroyd's tenth consecutive year of sales and earnings growth.
Chairman Ian Murgitroyd said the firm had performed ahead of expectations in an "ever-challenging" economic climate.
He continued: "We have delivered on our objectives of generating significant increases in turnover and profitability whilst continuing to invest in the business.
"During the period, we opened two new business development offices in Tokyo and San Francisco and expanded our Munich office.
"Although the market environment remains volatile we are confident we can continue to generate value for shareholders both organically and, if we can identify suitable opportunities, by acquisition."
He added: "We believe that Murgitroyd remains well positioned to take advantage of current and future opportunities in the market."