IT glitch affects Halifax and Bank of Scotland service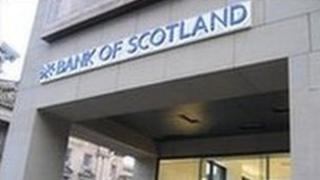 Halifax and Bank of Scotland online customers have been unable to get full access to their accounts, following a major IT system upgrade.
The banks had warned of disruption while they worked on a new system over the weekend.
However, customers reported they still could not see all the details of their accounts when they logged on.
Bank of Scotland said it was working to resolve the problem as soon as possible.
There were also reports of problems affecting some branch IT functions, although further details were not available.
In a statement, Halifax and Bank of Scotland said: "We've made some changes to our online banking system this weekend.
"We're aware that there is currently an issue that means that customers cannot see a full history of their transactions when they log into their online banking.
"We're sorry for the inconvenience that this is causing, it will be resolved as soon as possible today."