Online accounting firm FreeAgent to expand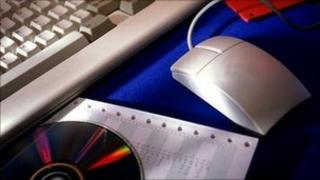 Online accounting software firm FreeAgent is to hire more staff after securing more than £2m from investors.
The Edinburgh-based company, founded in 2007, secured the money from SM Trust, working with financial advisors Torch Partners, and existing investors.
The firm said the investment would allow it to create 14 new jobs in engineering and customer support.
FreeAgent is an online bookkeeping and accounting system targeted at freelancers and small businesses.
Customers can send invoices, track time and expenses, analyse bank statements and build real-time accounts as well as use it to predict their future tax bills.
The firm, which has 22 staff, has attracted more than £3m in external investment over the past four years.
It intends to hire the 14 extra staff by the end of the year.
'New opportunities'
FreeAgent chief executive Ed Molyneux said: "We're really pleased that the success of FreeAgent to date has enabled us to attract such a significant investment, and excited about the new opportunities this opens up to us to accelerate our growth even more.
"In many ways we're only just getting started, and there's so much more we want to do in terms of new features that really help to take the pain out of accounting for our customers.
"This investment will enable us to accelerate our development by bringing on board more world-class engineers and designers."
Fred Coorevits, from SM Trust, will join the board of FreeAgent as a non-executive director.
He said: "It was clear to us that SME accounting software was sorely in need of re-invention.
"FreeAgent is far and away the most innovative and visionary company in that space, and we're really excited to be working together to redefine the accounting software market."