Scottish firm John Clark Motor Group sees profits rise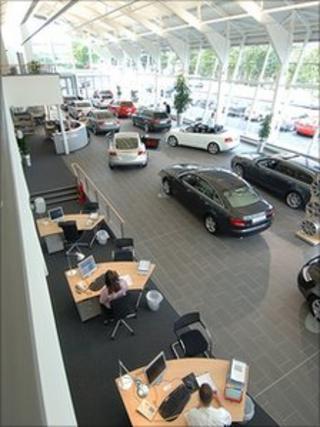 One of Scotland's biggest motoring groups has reported a 10% rise in turnover and a big increase in profits.
North East-based John Clark Motor Group said it made £3.1m last year - up from £1.7m in 2009.
The company said it sold nearly 6,000 new vehicles in 2010 - an increase of 5%, although used car sales dropped by 4%.
The John Clark Motor Group is the fourth largest in Scotland with 679 employees and 14 businesses.
It mainly operates in the north and east of the country.
John Clark, chairman and managing director of the John Clark Motor Group, said: "These results build on the achievements of 2009. We ended 2010 with a record profit for the group and much improved liquidity.
"This puts us in a strong position for further development in the business.
"Particularly against the background of the recession, it was also most encouraging that 2010 was the fifth successive year when turnover growth was achieved across each of our service, body repair and parts operations."
The company's total turnover for 2010 was £281m.