Amazon starts hiring 1,000 staff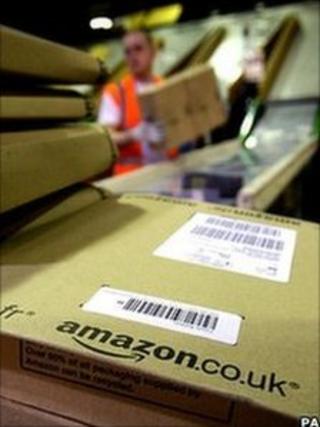 The online retailer Amazon has started looking for 1,000 workers for its new warehouse which is due to open in Dunfermline soon.
Amazon said it was looking for temporary and permanent staff for a variety of roles including operations, HR, IT and engineering.
The Dunfermline fulfilment centre will replace a smaller plant in Glenrothes.
Amazon said it had already hired some workers and transferred others from Glenrothes.
Sandy Davidson, general manager of the Dunfermline fulfilment centre, said: "We are now delighted to make almost 1,000 further roles available and look forward to these new employees joining our current, talented local workforce who will play an integral role in fulfilling customer orders all over the world in the run up to Christmas, into 2012 and beyond."
A total of 750 permanent jobs are to be created at the Dunfermline centre over time with a further 1,500 workers employed during peak periods.
The expansion in Dunfermline is being supported by almost £9m of public money.
This includes a grant of £6.3m to help with construction costs, £2m in regional selective assistance, and £500,000 for training.