Daily deals company widens appeal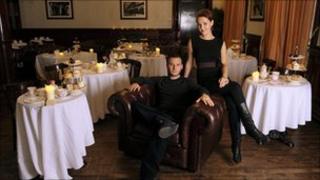 The Scottish daily deals and voucher website itison.com has reported a £3.4m turnover in its first year and said it is on track to reach £10m in its second.
The company which offers deals on brands and services said 25,000 people were joining the site every month.
Two new offices in Edinburgh and Dundee have been opened alongside the head office in Glasgow.
A total of 30 people are employed by the firm with another 25 jobs planned.
The expansion plans follow a £250,000 Regional Selective Assistance grant (RSA) from Scottish Enterprise.
There are currently 175,000 members of itison.com.
Itison.com said it had sold more than 150,000 deal vouchers in the first 12 months for places such as Glasgow's Blythswood Square hotel and Cameron House on Loch Lomond.
Customers have had deals on more than 85,000 breakfasts, lunches and dinners and on more than 35,000 afternoon teas
The company is due to launch an office in Aberdeen in October.
The founder of the firm, Oli Norman said: "Online daily deals is an exciting space to be in right now.
"We've built our position to number two in the field in Scotland by creating an exceptional team of professionals, unrivalled technology and a range of unique products."
Lena Wilson, chief executive, Scottish Enterprise, said: "itison.com is forward-thinking and ambitious company, which is tapping into new innovative markets to realise its growth plans.
"This is exactly the type of company Scotland needs more of and we look forward to continuing to work with them in the future."