Glasgow 2014 Commonwealth Games announces new sponsor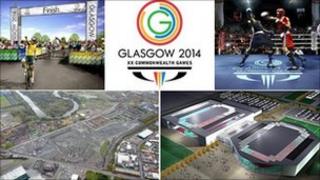 Accountants Ernst and Young have been named as a sponsor of the 2014 Commonwealth Games in Glasgow.
The company has signed up for "tier two" sponsor.
It will provide a number of services, including internal auditing, athlete taxation and forensic accounting.
Glasgow 2014 chairman Lord Smith said: "Ernst & Young are a fantastic addition to the Glasgow 2014 family, and bring with them unparalleled expertise in professional services.
"By becoming an official supporter for the games, they have made a strong statement of their support for this country by investing in what will be a truly outstanding games.
First Minister Alex Salmond said: "I'm delighted to welcome Ernst & Young as the third official supporter of the Glasgow 2014 Commonwealth Games announced in as many weeks.
"One of Ernst & Young's founders - Arthur Young - was born in Glasgow and it is fitting that the firm will now help bring this fantastic sporting event to his home city."
Two Glasgow-based companies, law firm Harper Macleod and recruitment agency Search Consultancy, have already signed "tier two" sponsorship deals with the games.
Each is thought to be worth about £1m.
The Glasgow games are expected to raise more than £20m through a three-tiered sponsorship structure.