Fife firm Optos launches bid to buy division of US Opko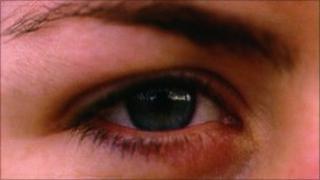 Fife-based retinal-imaging equipment firm, Optos, has offered to buy a division of US-based Opko Health in a deal worth £11.3m.
Optos also agreed to pay Opko royalties calculated on future revenue.
The Dunfermline firm sells eye-testing instruments that can warn of high blood pressure and some cancers.
Opko's instrumentation division develops and sells optical coherence tomography (OCT) diagnostic devices and optical ultrasound scanners.
Optos plans to combine its retinal imaging technology with data from OCT images to enhance its diagnostic tools.
The deal, which is expected to close in the fourth quarter, will be funded through a £19.5m credit facility.
Roy Davis, CEO of Optos, said: " We believe that this transaction positions Optos at the leading edge of the rapidly growing retinal diagnostics market.
"By integrating Optos' widefield retinal imaging technology with a widefield OCT capability, we aim to bring a new depth of imaging to both the central pole and the periphery of the retina for the first time, creating the ultimate retinal diagnostic tool."