Edinburgh Council Leader warns of 'difficult' future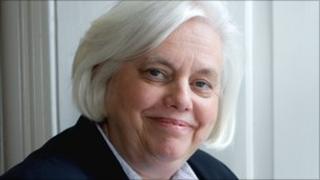 The leader of Edinburgh City Council has given a mixed reaction to the Scottish Budget - welcoming some moves but warning of difficult times to come.
Jenny Dawe said the council tax freeze and no increase in the council's grant funding from central government for three years would "present challenges".
Jenny Dawe said officials were working through the implications for the city.
Scotland's 32 local authorities are to be told the amount of their 2012-13 funding allocation in December.
Mrs Dawe said: "Confirmation that the Scottish government will honour its manifesto commitment that no council will receive less than 85% of the average per capita support for Scottish local authorities is welcome news for Edinburgh. We stand to gain a considerable sum from this."
The council leader added: "Receiving no increase in our grant funding for the next three years, while meeting a number of additional expenditure commitments, and a freeze in council tax, will undoubtedly present further challenges at a time when resources are already under severe pressure.
"The reprofiling of local authority capital budgets over a four year period, with £220m taken out of the first two years, will require close examination of our capital spending priorities.
"Officers will therefore review the current assumptions in the council's long-term financial plan and provide an update to elected members once this analysis has been completed."
Finance Secretary John Swinney delivered his budget on Wednesday.