Lees Foods hit by rising costs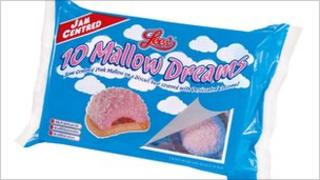 Lees Foods, which makes snowballs and macaroon bars, has reported a fall in half-year pre-tax profits due to rising costs.
The Coatbridge-based confectionery company also saw sales rise by 6% during the same six months to June.
The company said the fall in pre-tax profits from £562,000 in 2010 to £422,000 was mainly due to an increase in the cost of raw materials.
The group owns Lees of Scotland and the Waverley bakery which produces wafers.
The company said it had seen good growth over the period across most product categories.
The Waverley Bakery, it said, was affected by poor weather in May and June which adversely affected ice cream cone and wafer sales.
Chief Executive, Clive Miquel said: "The biggest challenge in the short and medium term for Lees and other manufacturers of confectionery and sweet products is the rising price of sugar, caused by the ongoing shortage of supply in Europe."
He added: "The management team at Lees will continue to focus on new product development and our stated objective of moving into new product categories, in order to maintain the growth we have achieved over recent years."