Dundee in frame for Gamesa turbine plant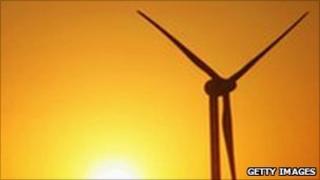 The Spanish wind turbine operator Gamesa has said it is close to deciding where to site its new factory with Dundee on the shortlist.
Gamesa is opening a new research and development centre for the offshore wind industry at Strathclyde Business Park.
The company is to open a factory making the turbines in either Dundee or Hartlepool.
It said a number of factors would affect its decision.
Gamesa's chairman and chief executive Jorge Calvet said: "Basically what we're looking at is to have the right port facilities but also port facilities which will enable us in the future to expand as we believe in five or seven years time the market is going to be very big."
A decision will be made by the end of October.
Mr Calvet was in Scotland for the Scottish Low Carbon Investment Conference in Edinburgh and for the official opening of the company's research and development centre near Glasgow.
The £12.5m facility currently employs 40 engineers and by the end of the year that number will increase to 120.
Meanwhile, the University of Strathclyde has announced that it has forged a four-year partnership with firm.
Strathclyde is Gamesa's first university partner in Scotland and will provide internationally renowned wind energy systems research expertise to the company.
Principal of the University of Strathclyde, Professor Jim McDonald, said: "Today's announcement reflects Scotland's position as a key player in the wind energy sector.
"With vast natural resources, and world-class research and education, we are ideally placed to support this fast-growing industry and maximise the returns from investment and development."