Coffee firm Matthew Algie defies the downturn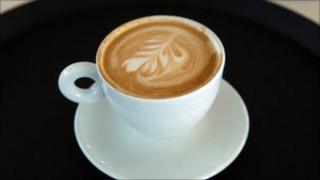 The UK's largest independent coffee roaster Matthew Algie has increased its profits despite a sharp rise in costs.
The Glasgow-based company said it appeared that consumers were determined to allow themselves little luxuries.
Matthew Algie imports coffee to its Glasgow roasting plant from around the world and said poor harvests particularly in Colombia had restricted supply and pushed up prices.
The company sells coffee to hotels and retailers for their coffee shops.
It counts Marks & Spencer, Sainsbury's, Gleneagles Hotel and the Houses of Parliament among its customers.
The operating profit for the company in 2010 increased by 12% to £1.9m and turnover grew by 10% to £33.2m.
Matthew Algie's chairman, Eric Hagman, said: "To have driven double-digit growth in both turnover and profits was a significant achievement for the Matthew Algie business in 2010.
"This was achieved despite the ongoing economic difficulties and the pressures on consumers.
"However, the out of home coffee market has remained relatively buoyant as consumers clearly remain determined to allow themselves their small luxuries."
The company said that coffee bean prices had risen to a record 34-year high earlier this year partly down to poor harvests restricting supply but also due to the rising demand in markets such as Brazil, India and China.
However, it said its performance was holding up.