Chipmaker Freescale unveils East Kilbride research unit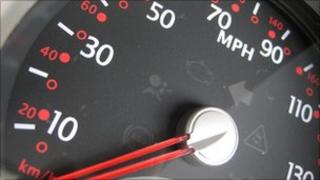 Freescale has designated its East Kilbride base as its main centre for research on motoring products.
The international company said the Scottish operation would become a worldwide research and development centre of excellence.
In 2009, production at Freescale's East Kilbride factory ceased. About 800 jobs were lost.
But the company insisted at the time that it would continue development work in the town.
According to Freescale, it will invest £1.2m at the East Kilbride centre during 2011.
It employs 170 people there, and said it was hiring more.
Freescale describes itself as a global leader in the design and manufacture of embedded semiconductors for the automotive, consumer, industrial and networking markets. It is based in Austin, Texas.
It operates in more than 20 countries worldwide and employs 19,000 people.
On 26 September, the company issued an update to its forecast for the current quarter, indicating a continued decline in net sales.
The official opening of the new centre was attended by Scottish Enterprise chief executive Lena Wilson.
She said: "The new centre for excellence clearly demonstrates Freescale's commitment to East Kilbride and the company's recognition of the talent and skills of the people who work there.
"Freescale is displaying exactly the kind of ambition and capacity for growth Scotland needs."