OFT refuses Midlothian man consumer credit licence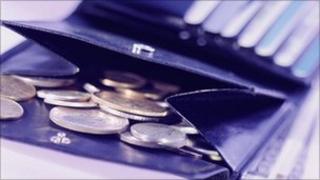 A Midlothian man has been refused a licence to run a debt management business after giving false information to the Office of Fair Trading (OFT).
The regulator said Balerno-based Deric Hamilton Oliver had demonstrated "a serious lack of integrity" which made him unfit to hold a licence.
Mr Oliver was among three debt management businesses to face action.
The other two - Money Advice Direct Limited and Prime Legal and Financial Services - are based in London.
In a statement, the regulator confirmed it had rejected Mr Oliver's application for a licence.
It continued: "Deric Hamilton Oliver gave the OFT false information and demonstrated a disregard for the relevant regulatory requirements.
"The OFT found that Mr. Hamilton Oliver had provided debt management services even though he was aware he did not have a licence and demonstrated a serious lack of integrity which made him unfit to hold a licence."
The OFT's director of consumer credit, David Fisher, commented: "We expect commercial debt management businesses to meet the standards that we set out in our guidance. If they do not, we will take action as we have demonstrated here.
"Revised debt management guidance, which is due to be published before the end of the year, will give even greater clarity as to the standards that the OFT expects of businesses that it licenses in this sector."