Fife firm Optos completes US acquisition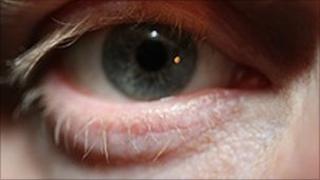 Fife-based eye-testing equipment specialist Optos has completed its acquisition of a division of US-based Opko Health.
The company said it had paid an initial cash consideration of $17.5m (£11.1m) for Opko's instrumentation division.
Optos reported the move had been approved by shareholders and "all outstanding conditions" had been met.
Dunfermline-based Optos sells eye-testing instruments that can warn of high blood pressure and some cancers.
The Opko division develops and sells optical coherence tomography (OCT) diagnostic devices and optical ultrasound scanners.
Optos plans to combine its retinal imaging technology with data from OCT images to enhance its diagnostic tools.
When the Scottish firm launched its bid for Opko last month, it said the transaction would position Optos at the leading edge of the rapidly growing retinal diagnostics market.