Whole Foods Market store to create 150 jobs in Giffnock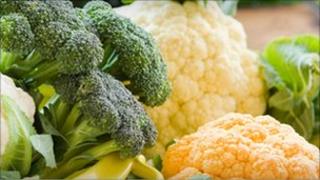 A total of 150 jobs are being created by Whole Foods Market as it prepares to open its first store in Scotland.
The natural and organic foods chain said recruitment had been going "exceptionally well", with more than 10 applications for every post at its new premises in Giffnock.
The store will include a butchery counter and bakery and a department for skin, body and hair care remedies.
There will also be a cafe at the store, which is due to open on 16 November.
More than 400 Scottish suppliers will be represented on its shelves.
The company said: "Whole Foods Market only sells high welfare meat and poultry and in Giffnock we will only sell 100% free range poultry.
"Our commitment to local produce means all our beef, pork and lamb will be sourced from Scotland.
"In store we will educate shoppers how to shop and cook for a healthier lifestyle."
Whole Foods Market opened its first store in Austin, Texas, in 1980. It now has more than 300 in North America and the United Kingdom.