Brightwork Group sets £60m sales target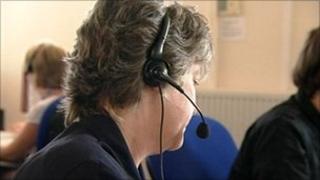 Scottish recruitment specialist the Brightwork Group has set a new target of £60m in sales within five years after announcing record turnover and profits for this year.
The group, which has bases in Glasgow, Edinburgh and Aberdeen, said it would post £24m in sales for 2011.
It added it was well positioned to "withstand further recessionary tremors".
It supplies up to 1,500 workers a week to a range of sectors.
They include temporary workers for blue chip firms and small and medium enterprises (SMEs).
Since 2006, Brightwork has increased its staffing from 13 to 38.
The company said it was likely to take on another six people soon to handle increased volumes resulting from a deal with an unnamed online retailer.
The recruitment group reported it would make a record after-tax profit of £750,000 this year.
Brightwork was set up in 2006 by Anthony Knight and Charles Turner, who created the company out of a management buyout from the multi-national Hudson Group.
Mr Knight, who is group managing director, said: "When we forecast in 2006 that sales would exceed £20m in five years, we thought to ourselves that it was verging on the outlandish. To have exceeded it is remarkable - and very satisfying."
Brightwork's supplies workers for a range of sectors, including construction, manufacturing and technology, distribution/logistics, freight, engineering and food and drink.
It has recently expanded into the legal and commercial, contact centre and health sectors.
Mr Knight said: "The temporary employment market has always been more resilient and robust than the permanent, although we expect that to pick up as Scotland continues to buck the UK economic trend."
Commenting on the group's new target of £60m sales within the next five years, Mr Knight said: "Oddly enough, this time it doesn't feel at all outlandish."