Scottish Power ends doorstep sales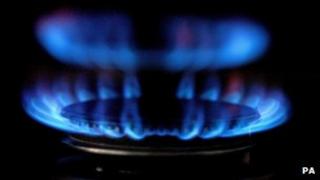 Scottish Power has become the latest energy firm to announce the end of unsolicited doorstep sales of gas and electricity contracts.
The company said the time had come to rethink the way it engaged with its customers.
It will now use "traditional channels" such as telephone, online and direct mail to sell its products.
Scottish Power said its field agents would cease their activities at the end of November.
Earlier this month, British Gas and Scottish and Southern Energy became the first of the major suppliers to stop doorstep sales entirely.
Neil Clitheroe, chief executive of energy retail at Scottish Power, said: "The time has come to rethink the way the company engages with its customers, recognising that there is a need to provide them with the information they really need in order to take their energy decisions.
"We are therefore calling a halt to selling on the doorstep in the UK.
"The traditional doorstep sales process is no longer relevant to the needs of today's energy market and we recognise that we have to engage with our customers in a different way."
Scottish Power said it was now developing a new network of advisors that would work with customers to minimise bills and provide them with "sound guidance" on all household energy issues.
The company added it would begin a "comprehensive" energy advisory retraining programme for existing employees, including the introduction of new technology.
Watchdog Consumer Focus Scotland, which has been campaigning for a ban on cold-calling by energy salesmen, said it was "great news" that Scottish Power had shown they had listened to consumer concerns.
Deputy director Trisha McAuley said: "Sales on the doorstep don't offer the best rates and hundreds of thousands of people have been switched to a worse deal by salespeople at their homes.
"Energy customers need to know they can rely on their suppliers to do the right thing."