Standard Life 'positive' as sales rise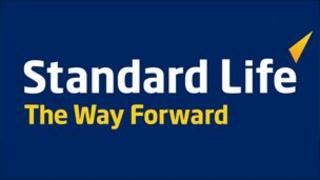 Insurer Standard Life has taken a positive stance on its business outlook, after reporting a smaller-than-expected rise in sales in the first nine months of the year.
The Edinburgh-based firm said long-term new business sales rose by 10% over the period to reach £15.5bn.
Analysts had expected sales of £15.8bn, according to a consensus forecast compiled by the company.
Group assets under administration fell by 2.9% to stand at £191.1bn.
Standard Life said its capital strength had been largely unaffected by financial market turmoil triggered by the eurozone sovereign debt crisis.
Chief executive David Nish said in a statement: "Although the economic backdrop continues to be uncertain, the outlook for our business is positive."
Mr Nish said the company had "performed well" in the first nine months of this year and remained on track to transform the group's operational and financial performance.
He added: "We are strengthening our market positions and improving our efficiency to ensure we are competitively positioned for the important market and regulatory changes ahead of us."
Although group assets under administration fell, Mr Nish said they remained resilient because of the company's diverse asset mix.
Standard Life is investing heavily in new technology and products it hopes will give it an advantage when a ban on paying commissions to retail insurance brokers comes into force next year.