Sales up for Elgin builder Springfield Properties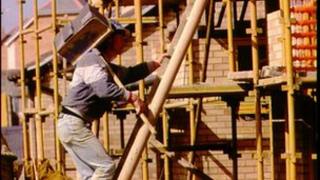 Springfield Properties has become the latest Scottish housebuilder to announce a substantial rise in sales and profits.
The Elgin-based firm reported sales leapt from £34m to £40m in the year to the end of May.
Profits also rose by more than 38%, from £1.8m last year to £2.5m.
Last week, Glasgow-based Mactaggart and Mickel reported a surge in turnover and profits as its home sales soared by a third.
Springfield, which handed over 350 completed homes last year, said it now expected to achieve substantial sales growth following the £49m acquisition in July of Redrow's Scottish sites.
Springfield chairman Sandy Adam said: "We are very pleased to have achieved these results in what continues to be a very challenging market for the house-building industry as a whole.
"Harmonisation of Springfield with the Redrow business in Scotland is going well and overall the former Redrow sites are performing to expectation.
"At the core of our business is the philosophy that you secure sales by giving people the homes that they want and giving them value."
He added: "The more the market gets to know our name and our emphasis on customer choice and customer service, the more sales we'll achieve."
Springfield is continuing to buy land and increase its land bank and also remains in the market for acquisitions.
During 2012, it plans to roll out a new portfolio of homes with "a strong corporate identity" as new sites achieve planning consent.