Security firm Croma in private sector focus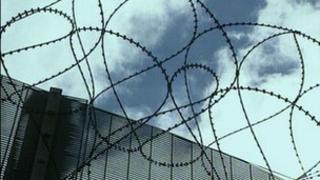 A security firm run by former soldiers from the Black Watch is to focus on private sector business amid concerns over potential public spending cuts.
Dumfries-based Croma Group said it continued to believe the Ministry of Defence and public sector may be under threat from UK government cost-saving initiatives.
The strategy was outlined as Croma reported a surge in sales last year.
Year-on-year sales to the end of June increased by 67.5% to nearly £8.5m.
Pre-tax profit rose by 17.4% to £142,500.
The sale of Croma's RDDS Avionics subsidiary resulted in an exceptional charge of £743,000, producing a post-tax loss after exceptional items of £626,000.
The sale of its avionics wing marked a change in strategy for Croma, which now focuses on its growing high-end security business.
Its two key business areas are access security and installation systems and asset protection, including manned guarding and key holding.
'Key year'
In April, Croma agreed a joint venture with CSS Total Security in a deal which it said would allow the firm to offer a wider range of services.
The following month, wholly-owned subsidiary Vigilant Security Services won a £3.5m contract from an unnamed international utilities firm and has since secured "further significant contracts".
In its annual results statement, Croma said: "The new contracts continue the strategy of widening the national reach of the business as well as broadening the client base to focus on large private businesses rather than the Ministry of Defence and public sector, which the board continues to believe may be under threat from central government cost-saving initiatives."
Croma chief executive Sebastian Morley said it had been a key year in the restructuring and development of the group.
He commented: We have now focussed the businesses sharply onto the security sector, concentrating on high-sensitivity defensive security projects.
"Our strategic partnership with CSS Group has broadened our offering to a total security services solution for our clients and this has not only enhanced our clients' security operations, it also adds value to the group in cross-marketing opportunities.
"We look forward to continuing this relationship and creating value for our shareholders going forward."